What is EFM?
Ethernet First Mile – BEST EFFORT
AAPT/TPG Ethernet Broadband services that VONEX offers are a standalone fixed broadband services provisioned over multiple copper pairs to your premises, capable of delivering up to
10Mbps symmetrical speed ie 10down/10Up or 20Down/20Up.
Availability at selected TPG coverage areas - https://www.tpg.com.au/maps/
This link allows a quick check on an address to see if the EFM product is available.
AVAILABILITY
Speeds vary up to 10Mbps based on a range of factors including:
Connection
Distance from exchange quality of copper
Electrical interference
Customer cabling
RIM or pair gain systems.
Equipment Required
Customers need a compatible router on their premises.
VONEX uses the Quality Assured Billion BiPac 8700 AXL router for all of its Business Grade services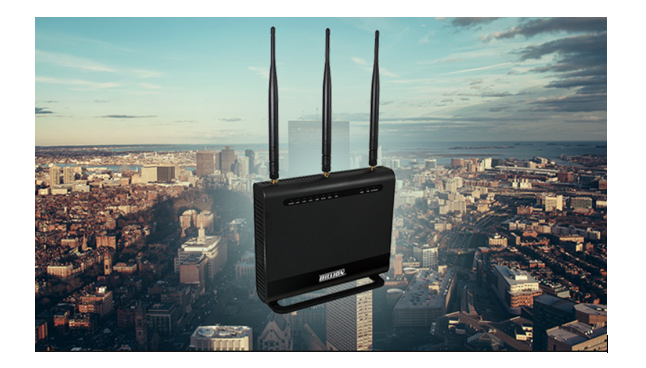 EFM services sold in Australia typically describes a form of bonded DSL service (not ADSL, a different type of DSL).
Eg. TPG/AAPT delivers an "up to" 10mbit/10mbit service over 2 phone lines(4 wires). The more lines ordered, the higher speed you get.
So it's actually 2 x 5mbit/5mbit DSL services bonded together.
The NTU at the premises presents this to you as an Ethernet socket, hence the name, you use PPPoE(Username/Password) to log onto the service the exact same way you do with ADSL.
In other words. It's just Bonded DSL.


The services available could be Internet, MPLS/VPN or whatever you want delivered to the port.
Typically if one of the DSL lines happens to drop you would never notice, because the other line will keep the connection up while the first one re-syncs.
Also, ping times are very low, you can get 7ms to 8ms on a lot of connections.
They are also generally uncontended. (1:1) so the speed is incredible.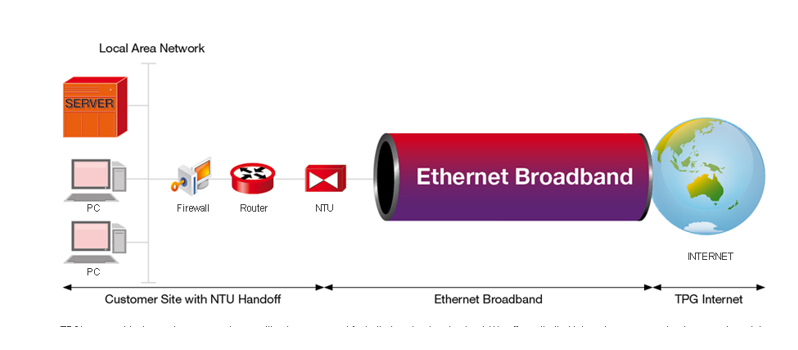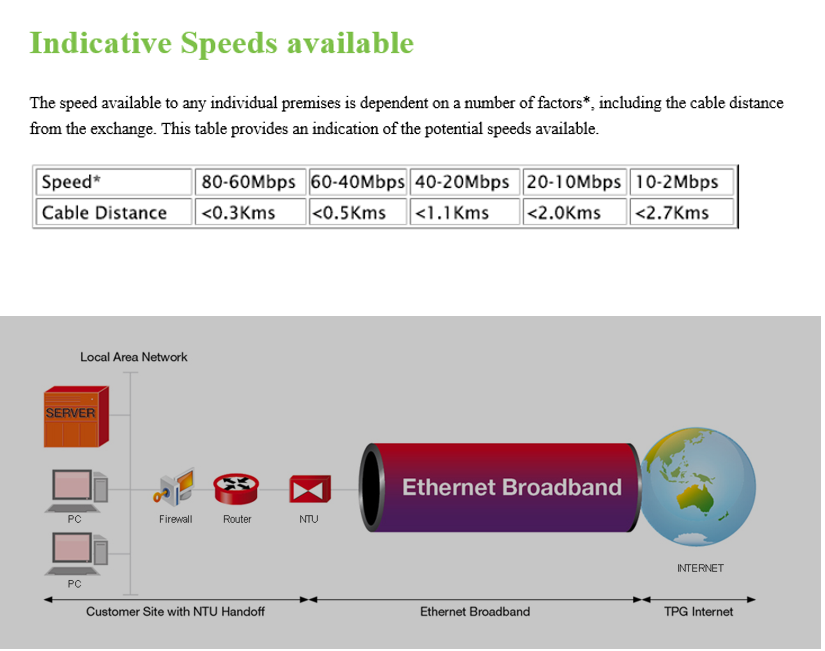 What is MBE? 
Mid Band Ethernet – Speed Guaranteed
AAPT's Mid-Band Ethernet also referred to as Ethernet over Copper (EoC) provides super-fast network access over existing copper infrastructure.
It uses multiple copper pairs bonded together into a single Ethernet link that can now support symmetric speeds up to 80Mbps* – providing significantly greater speed and flexibility than traditional DSL connections, without the build costs and lead time of fibre.
In addition, because MBE provides a symmetrical service it provides the equal upload and download speeds increasingly important to businesses and critical for Cloud services.
Mid-Band Ethernet achieves its higher speeds by bonding up to eight copper pairs into an inherently powerful and resilient network connection. 
Should one or more copper pairs fail the remaining pairs continue to provide connectivity, keeping your business online.
In many cases, high bandwidth fibre is not readily available to your business without large up-front construction costs and a lengthy lead-time. The Mid-Band Ethernet service leverages the copper infrastructure that is already connected to your business, minimizing connection costs and lead-times
Images of the NTU that AAPT uses for our EFM services